Project Description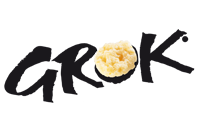 In the past years, the San Lucio team, with the collaboration of sector experts and professionals, bravely and resolutely pursued the idea of transforming cheese into a well-balanced snack, especially by virtue of its extraordinary nutritional qualities, preserving all of its original properties even after the production cycle.  
Hence the creation of a new snack, made entirely of cheese, oven baked and not fried, crunchy, fun to nibble, tasty, which enhances the flavour and features of its main ingredient. 

The San Lucio team thus created and patented "the cheese" that does not need refrigeration! 

The revolutionary idea was transformed into an original product able to surprise a market where everyone thought there was nothing new to be discovered.